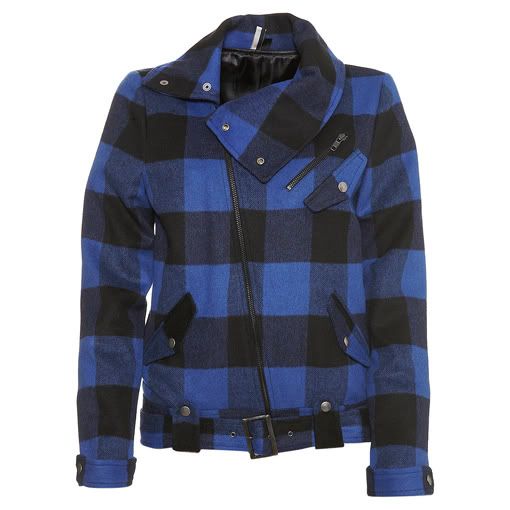 it makes you look like a lumberjack, but are you man enough to wear it?
- jens lekman
I just ordered this bad boy. Say what you will, but I am obsessed with it. It is so loud and obnoxious that it's actually perfect. Now I can finally be warm in Norwich (fyi, I am studying abroad at the
University of East Anglia
for the year). The students from last year totally lied when they said we wouldn't need a decent winter coat! I am freezing my bum off! Anyway, phew, problem solved thanks to this hideous blue plaid zip up.